RomCon 2013 Reader Rated Program & Readers' Crown Qualification

Colorado Springs, CO
Event Details
ATTENTION:  To complete your Reader Rating Request and automatically be entered in the Readers' Crown for 2013, make note of your Event-Brite transaction ID, and follow the link in your confirmation screen to the Book Entry page.  Thank you.
Good Luck!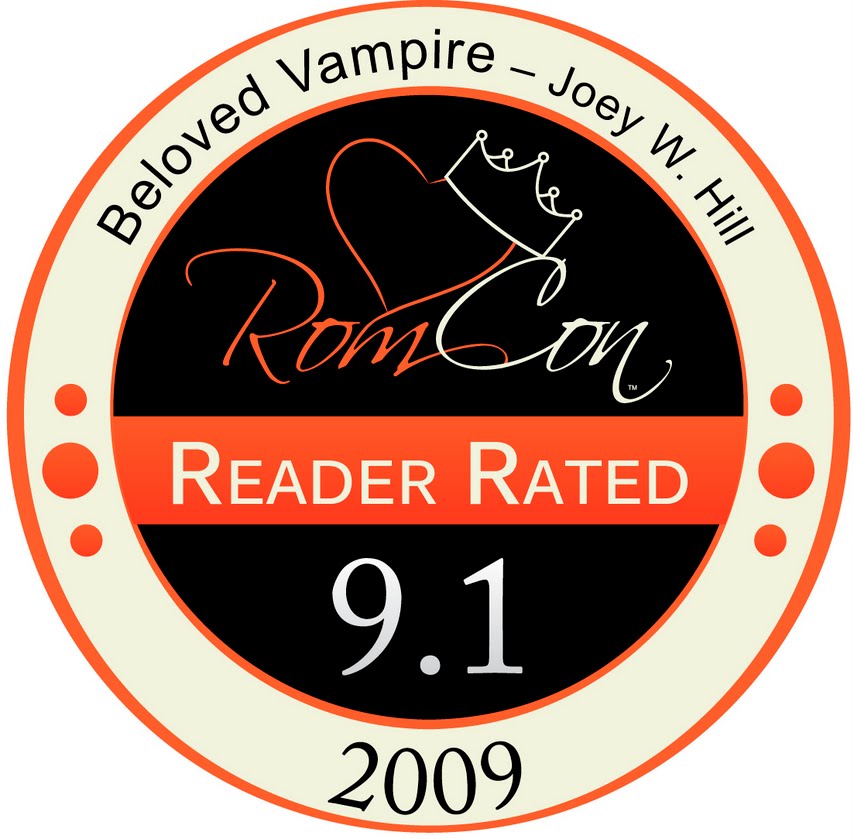 AUTHORS...
This could be your book!
Want significant market impact for your book?  Want a "review" that will make readers sit up and TAKE NOTICE?
Readers are hungry for reviews that accurately reflect a book's content!  Authors love reviews by readers who actually read and enjoy their sub-genre! 
With a RomCon Reader Rated book there are no angry rivals posting unfavorable reviews on public sites.  No reviewers who don't normally read romantic suspense rating your romantic suspense novel.
Judges select the categories they love and are randomly assigned your book by a computer program.  The judges are pre-screened, researched, monitored, and constantly reviewed for fair and consistent scoring.  And the lowest of the six judges' scores is dropped.
Real readers. 
Real feedback. 
No politics.
We offer all authors, whether they are NYT Bestsellers, Indie Authors, or Self-Published a chance for EQUAL review by a panel of actual READERS!
Any Book.  Any Year.  Any title.  All are eligible for a Reader Rating.
(genre fiction only)
**Books with a 2012 Copyright will be automatically entered in the 2013 Readers' Crown competition in eligible categories.

(For books copyrighted in 2012)  ** We have 10 Reader's Crown Eligible Categories for entries published Jan-Dec 2012, including all sub-genres of Romance, Urban Fantasy, Mainstream Women's Fiction, and Young Adult.  We accept electronic entries in PDF or .epub for both the Reader Rated program and the Readers' Crown contest.  If you wish to submit a title in PRINT format, additional postage, handling, and purchasing fees apply.
**The top scoring title in each category will be awarded the 2013 Readers' Crown (if eligible).
(The BOOK must be in one of the eligible categories, published in 2012 calendar year, and score at least 8.0 to qualify for the award.)
Readers' Crown Award Winners will receive complimentary registration to RomCon 2014, entry into our 8.0 & UP Reader Rated book library, a complimentray 1/3 page ad in the RomCon 2014 event program book, and a RomCon Readers' Crown Award presented at RomCon 2013, June 23 in Colorado. 
We currently accept the following GENRE FICTION category books for a Reader Rating including: ALL sub-genres of romance, urban fantasy, women's fiction, and young adult romance. Coming soon: Thriller, Mystery, Horror, Western, Science-Fiction, Fantasy Fiction, Literary Fiction, Young Adult Fiction.  (Yes, we will accept ARC's for a Reader Rating.)
Electronic book files may be submitted by the author or publisher in .pub or PDF formats.  Print titles that RomCon will need to acquire for judging MUST be available for purchase via Amazon.com or we will be unable to submit your title for a rating and your entry fee will be refunded.
Please allow 8-12 weeks for final scores to be submitted.  You will be notified via email with your scores and reader comments once they have been completed.  Average scores above 8.0 will be announced publicly and added to our book database.  Average scores below 8.0 will be privately returned to the author or publisher who submitted the book.  Once you have your Eventbrite transaction ID, follow the link on our confirmation page and enter it on the book entry page.
Good luck!
Visit our website for the complete list of rules and a sample score sheet.
Where


The 2013 Readers' Crown Contest



Colorado Springs

,

CO